Administrator
As Principal of AKSHAR Academy Simalwara, It is my pleasure to welcome you to our school website with hope that the website will represent as a significant role to provide you essential information about us and will keep you connected with the AKSHAR FAMILY.
Since childhood, I developed a strong belief on teaching and learning process and by the time I became youth I set my mind to serve in the field of education. I started my career as a Teacher and progressed towards Trainer, Administrator, Academic coordinator and then Principal initially I got a chance to work as a Principal with a chain school of Udaipur in Rajasthan where I gave my honest services to Kids and Parents. That helped me a lot in understanding education system, need of social intelligence and uphilling my leadership skills as well as showing the use of my kinetic & diligent work.
As a career growth when I got an opportunity to work for AKSHAR, I enquired about the foundation and its vision. Which is the strong reason for me to be a member of such wonderful family: the management of Akshar Academy is devoted and has an altruistic vision to provide a momentous educational campus to this area.
Mr. Jitendra Singh Chauhan
Director M.A, B.ed
Areas of Interests:
Nature, Wildlife, Leadership Administration
Mr. Rajendra Singh Chauhan
Director of Academics M.A(History), M.A (English) B.Ed
Areas of Interests:
History of World and India, Literature, Science and New Technology
Mr. Mahendra Suthar
Academic Coordinator B. Tech, D.El.Ed, M.A(English)
Areas of Interests:
Science, Art and Crafts, Literature, Music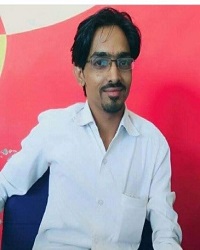 Mr. Suresh Patidar
Accountant BCA, MCA, Google Basic
Areas of Interests:
Computer, Statistics
Mr. Ujjal Mukharjee
P.R.O B.A, B.P.Ed
Areas of Interests:
Sports, Public Relation